pennilee
Alright, finished the pic... and it looks horrible. ;u; Posting other pics of my art as well. xP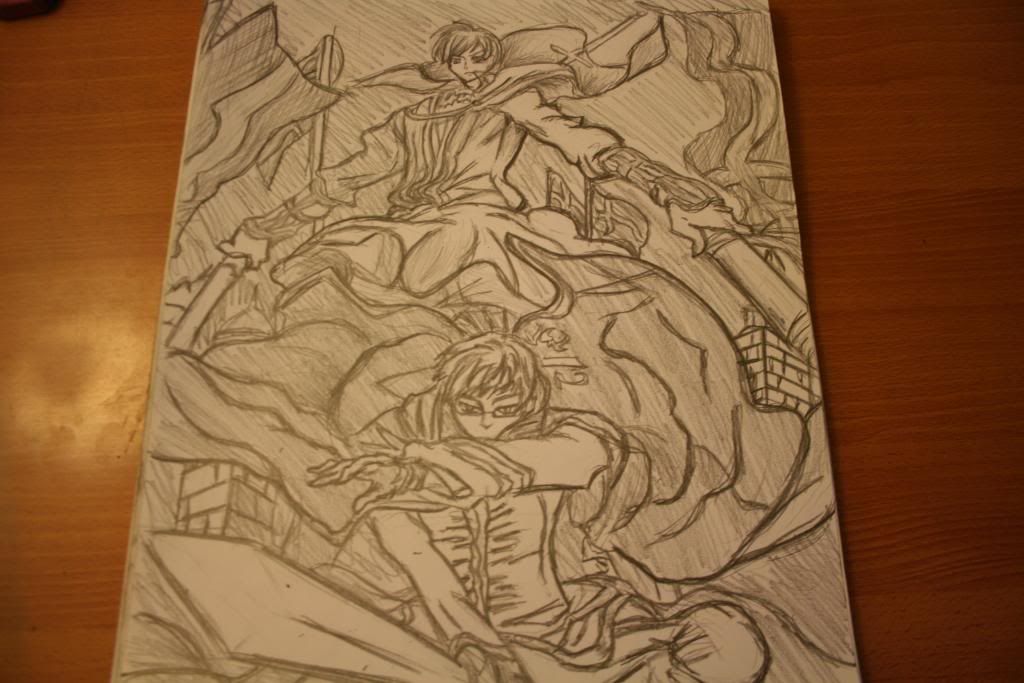 I'm sorry- it looks nothing like the beauty I had originally copied from. 'Cuz I can't draw guys and epic pictures and digital art to save my life.
... and this
...and this (Tomoe lol anyone recognizing it...?)
... and thisssssss~
and Finn Fish- probably my favorite of these.
Not sharing all 'cause I would be spamming my wall. lolz.
(none of these designs are mine first of all- I only COPIED them from the Internet, as bad as it sounds, so I'll use "heavily referenced" haha. this is a disclaimer. :D)
iiiii don't know what to say. my art teacher once told me "you don't see when you draw- you only copy." welp, i know it's true. //sigh